PLEASE ENJOY THIS VIDEO WHILE YOU BROWSE THIS PAGE
On Memorial Day 2019, Merry Halldorson (Auxiliary Treasurer) and VFW Post member Sam Comella laid a Wreath honoring WWII Veterans.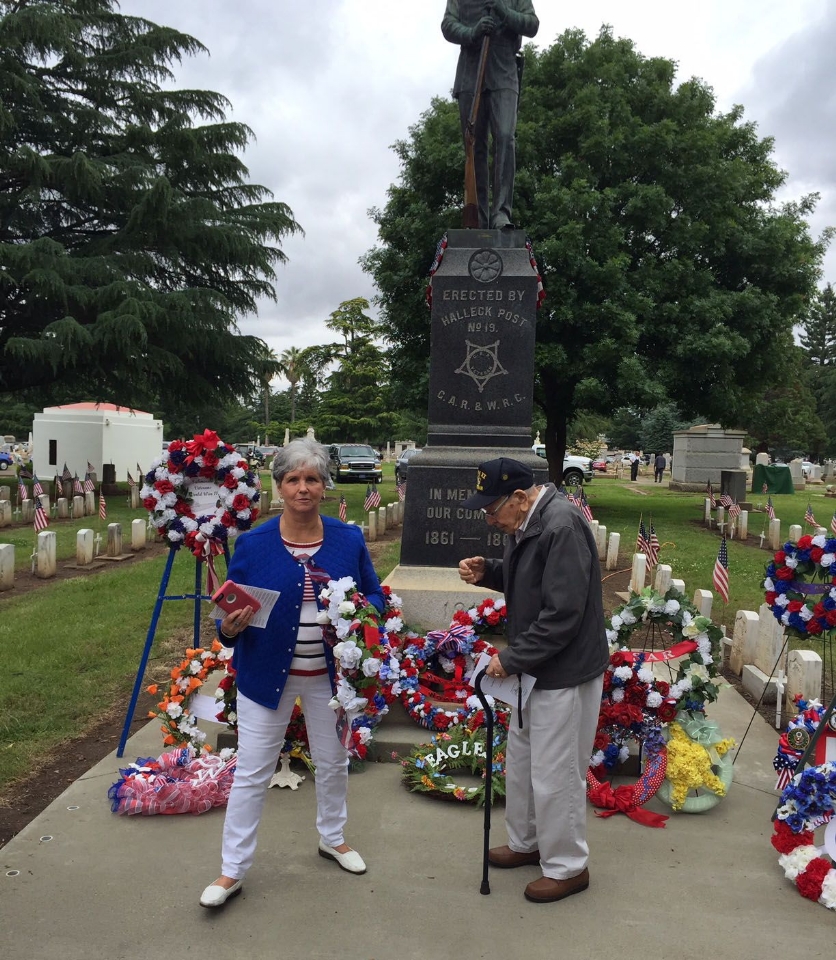 1) Golden Bear Division of the local Sea Cadets.
2) On November 11th of each year we cosponsor an Annual Veterans Day Event
Community Events: Our post supports many community activities and promotes activities that all veterans and other community members can enjoy.
1) On certain National holidays we post 200 American Flags along Mangrove Avenue in Chico..
2) Just prior to Memorial Day and Veterans Day of each year we distribute "Buddy Poppies" at various locations throughout Chico.
3) We provide an Honor Guard that participates in appropriate local events.
4) We can provide a program about the VFW for interested parties.
5) Post 1555 participates in an "All Veterans Pot Luck" dinner . The dinner held on the 2nd Wednesday of each month, beginning at 6:00 PM at the Chico Veterans Memorial Hall. All Veterans are invited to attend. For the price of one dish we feed your entire family, kids welcome!
6) On the 2nd and 4th Saturday of each month our Post and Auxiliary host Bingo. The public is encouraged to attend. Prizes are awarded. Bingo is held at the Chico Veterans Memorial Hall. Refreshments are available for purchase.
Our Post provided significant assistance to survivors of the tragic Camp Fire in Paradise CA.