PLEASE ENJOY THIS VIDEO WHILE BROWSING THIS PAGE
VFW Members and volunteers from the community help post 200 American flags. The Post is grateful to members of the Auxiliary, members of the DAR (Daughters of the American Revolution), members of the Golden Bear Division of the Sea Cadets, the Boy Scouts and the grounds personnel from the Chico Cemetery.
Flag Day is observed on June 14 to honor and commemorate the adoption of the American flag which occurred on this day in 1777 by the Second Continental Congress. The United States Army also celebrates its birthday on this day.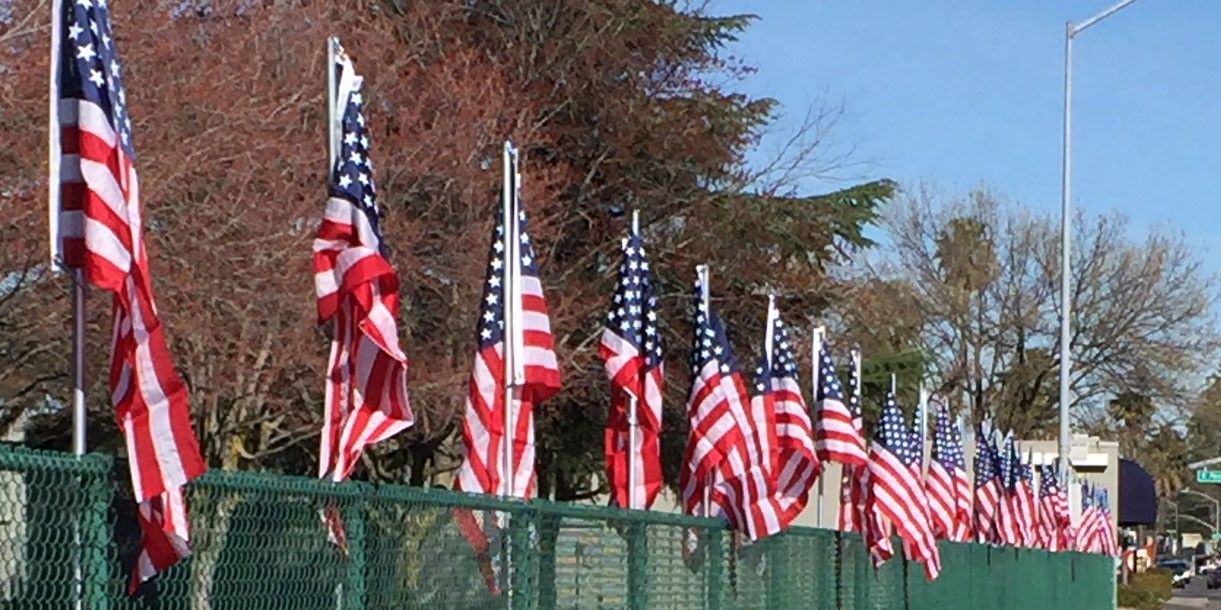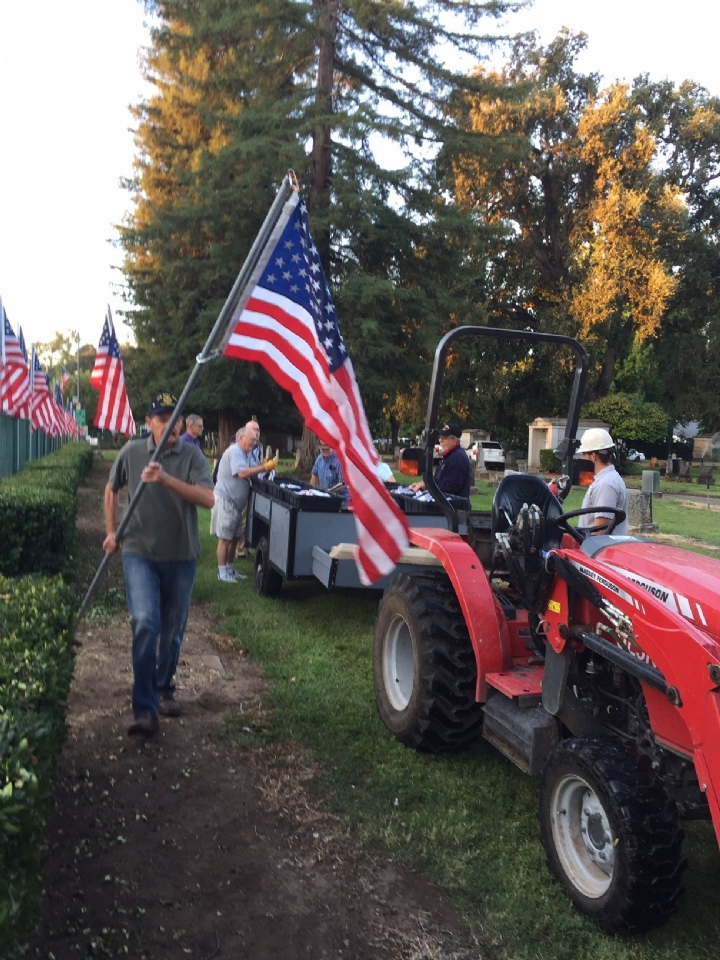 Other Programs that our Post conducts, participates in or Sponsors are included individually on this website under Programs.